Here's the twist on our to do list suggestions.
Rather than haphazardly listing items on your to do list, list the items in the order in which you will handle them.  Yes, taking this approach will force you to think about what you're adding to your list and that will force you to focus on filling your lists with tasks you really want and need to spend your limited time doing.
Af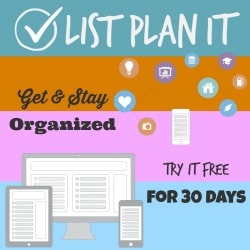 ter you have completed your to do list, go back and determine the items on your list that are worth spending more time on than others and make a special notation next to those tasks. What you don't finish, should be moved to the list for the next day.
Drop me a line and let me know how this works for you.